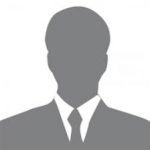 Mishel Asraf
President & Chairman
Mishel Asraf has devoted his career to helping companies generate, evaluate and implement innovative growth strategies. Shortly after graduating university he co-founded a company. He has become a world leader in providing economic, technology, competitive, customer, demographic and best practices research to support clients with their investment and business strategy decisions. Today, the company is focused on helping clients become visionary innovators in their industry. This is done through a unique value proposition based on 360-degree research, a global platform, and comprehensive industry coverage and career best practices.
He to travels extensively to facilitate growth workshops and think on visionary innovation, megatrends, growth strategy and competitive strategy. He frequently keynotes at industry events, associations and company strategy meetings. Currently a member of the board of the strategy and competitive intelligence professionals association, which is dedicated to the development of competitive strategy professionals to drive corporate growth. He is also the president and chairman of the fours media group, which is a non-profit organization dedicated to leveraging innovation to address global challenges.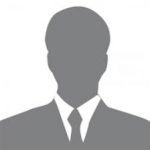 Richard J. Bressler
Vice president
Richard J. Bressler is vice president for fours media group, inc. He oversees and executes strategic communications for all of the company's brands, including fours media group and clear channel outdoor, and is also responsible for the company's internal and external communications; marketing of brands and products; financial communications; business-to-business marketing support; crisis communications; and developing and coordinating strategy for local marketing efforts. He has more than 15 years experience in providing management and strategic counsel to companies and their senior leaders.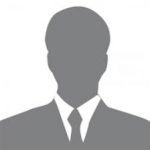 Manoj Kumar
Chief Technical Officer
As chief technology officer Manoj is responsible for guiding overall product strategy and product development, where he gets to apply his customer-centric values and beliefs in creating the next generation of customer service and support products.
He started his tenure here at fours media group in product development, which serves as the backbone and development platform for the current fours media group suite of applications. From there, he served as the director of software development, leading the development team on the current suite of products, and then later serving as CTO of services and support, where he led a team of dedicated professionals that helped make dovetail known for its world-class support.
Manoj served as a principal technical consultant at clarify for over four years, focusing on all aspects of implementation and customization, he brings with him 15 years of experience in consulting, implementing and managing employee and customer support systems for organizations across the globe.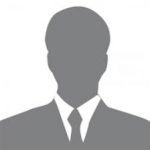 Samantha HS
Director Of Marketing
As the strategic leader of MGMS internal marketing initiatives, courtney oversees the implementation and execution of traditional and digital marketing strategies, enhancing brand awareness, generating demand and increasing qualified leads.
Courtney works closely with both public relations and digital team members at walker sands to effectively deliver comprehensive digital ecosystem campaigns. She and her marketing team thrive on developing creative and engaging programs to build the fours media group brand.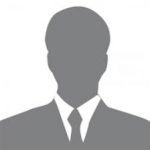 With a strong background in client services and traditional media relations, Ravindra fosters and develops business relationships with key players in the technology and b2b spaces. Working closely with the various expert teams at walker sands, Ravindra determines project scopes and campaigns that are tailored to create a strong impact for both evolving and established brands.
Prior to joining fours media group, Ravindra has built experience in research, writing, event and media planning and client relations through her previous career as an account manager.