Today's interactive marketing goes way beyond digital ads and website design. It is about finding the right media channels, engaging specific audiences and creating highly-relevant messages that yield positive brand experiences. In an online environment that's constantly changing, that's no small task.
We help our clients craft smart digital marketing strategies that work hand-in-hand with their traditional advertising and PR programs to build brand equity, improve brand visibility and spur lead generation. Whatever your digital marketing goals – to increase website traffic, bolster search engine rankings, increase customer retention or acquisition, create a social media strategy, etc. – MGMS can help you achieve them.
Based on our clients' specific short- and long-term marketing and sales goals, we create fully integrated marketing communications programs, including a carefully-chosen mix of digital marketing tactics. The success of your interactive marketing efforts correlates directly to the proper strategy, methodology, synergy, budget allocation and execution.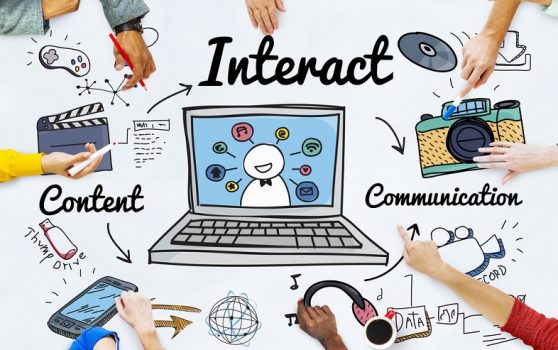 INTERACTIVE MARKETING
MGMS is a full-service marketing solutions provider that takes a holistic approach to helping our clients grow their businesses. In addition to advertising, branding, media and public relations, we offer a whole host of interactive marketing and value-added services, such as:
Media and creative services to develop highly-targeted, lead-generating digital advertising campaigns and e-marketing solutions (e-newsletters, Google AdWords, mobile geo-fencing, website re-messaging programs, etc.)
Targeted social media marketing campaigns to build awareness and to increase audience engagement
Responsive website design/development (with a user-friendly content management system coupled with SEO best practices)
Copywriting, keyword research and content management services to keep website copy/content fresh and boost search engine rankings
Google Analytics evaluation to track website referral sources, visitor engagement levels and content flow
Search engine optimization/management programs to enhance your organic and paid search results
Video production services (corporate videos, interviews, webinars, etc.) to engage/educate website visitors, improve organic search rankings and attract social media viewers
Online metrics/reporting to track digital advertising efforts
TARGETING & FOLLOWING YOUR CUSTOMERS ONLINE
MGMS media team is adept at creating highly-targeted digital advertising campaigns which engage specific audiences based on selective demographics, geography and online interests/behaviors. Our Media Director is a Google AdWords Certified Professional, having completed extensive training and passed multiple exams which attest to her online media buying expertise.
Using both online and offline data, we can follow specific internet users based on their previous online behavior (terms searched and sites visited) and serve up digital ads on various websites which will most likely appeal to your prospective customers. This digital marketing strategy is a cost-effective means to reach specific targets with highly relevant messaging/offers.