When it comes to unbeatable advertising services, MGMS stays one step ahead of its competitors, by exploring the newest advertising trends. We are not just another advertising company, we are the creators of Eye-catching brands that will be loved and remembered by customers, for years to come. As one of the most sought after advertising agency, we draw parallels between our client's vision, audience expectations, and breakthrough industry trends by delivering highly impactful ads that do not miss eyeballs.
Our advertising services are a humongous mix of online and offline channels, catering to your various advertising needs. Whether you want to attract new clients, or gain popularity among your existing ones, sell more, or enter new markets, you cannot do it without advertising. At MGMS, we help you craft that perfect campaign, which is not only creative but helps you achieve all your objectives and targets. Headed by a team of professionals, with years of expertise in Traditional and Modern Advertising forms, we conceptualize and execute stellar advertising campaigns, that brings you more customers, and grow your brand's awareness. We are the only advertising agency that believes in 100% transparency in client communication, and delivers what it promises. Our clients range from the top hospitals, best construction houses, operations and logistics firms, Hotels and Hospitality services, technology providers, logistics, professional services, retail and financial services amongst others. Go ahead and explore our various offerings in our advertising mix.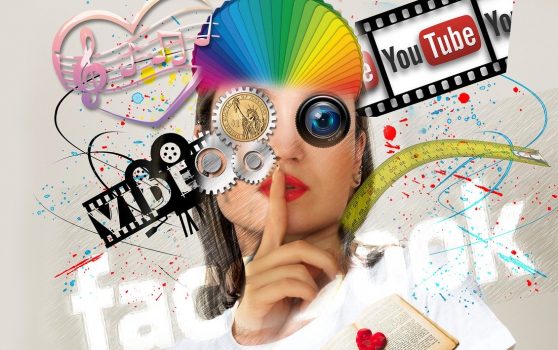 Offline Advertising Service
Broadcast Media
An Eye-catching TV commercial on your mind? We've got you covered. MGMS brings your brand in front of millions of daily TV viewers, thereby expanding your reach. As one of the most trusted Broadcast Media agents, we work with both regional and national level television channels. Not just TV, our radio advertisement services with its catchy jingles, will get your brand messages to ring across FM stations in the country.
Print Media
Want to feature on the front page of tomorrow's newspaper? We can make that happen. Reaching out to a mass audience is easier with Print media. Be it a magazine, journal, press release, or simply printing flyers, brochures, and pamphlets for promotion, MGMS aids you in creating brand awareness and growing the reach of your brand. Establish your brand's credibility and authority by featuring in a print advertisement of an esteemed magazine or newspaper.
Direct Mails
Direct Mails are well alive and thriving. Reach out to potential and past customers with customized campaigns. Direct mails allow you to create a personalized advertisement message for each customer, which in turn is responsible for a high ROI of over 29%. Send out highly targeted mails to your prospect lists, and grow your business by leaps and bounds. Paired with the right digital marketing strategy, a Direct Mail campaign will bring you loyal paying customers for years to come.
Outdoor Ads
Hoardings, billboards, Gantries and signage. Outdoor advertising has a plethora of options for you to choose from. Outdoor is not just an effective means of advertising, but a highly engaging and brand-building one, with 68% of efficacy in assisting decision making of a potential buyer. Grow your brand's awareness, and increase customer walk-ins with outdoor advertising. MGMS is a credible outdoor advertising agency that can help you plan and execute outdoor campaigns at the most sought after spots in your city.
Merchandise
Increase brand remembrance and Top-of-the-mind brand value for your product or service by launching your own Merch. Move over just Pens and Caps, we have an array of useful products that you can print your logo on and use them to promote your brand. Merchandise advertising is a great way to market your business, boost sales, and overall raise awareness about your brand. Develop an everlasting loyalty with your customers, as you present them with interesting and useful Merch.
Guerrilla Marketing
We are always on the lookout to serve you with new forms of advertisements and marketing, that are unconventional yet interesting and attention-grabbing. MGMS as a creative guerrilla marketing agency presents your brand message to audiences in ways that are hard to ignore. Not only is guerrilla advertising easy on your pocket, but it also creates a highly memorable brand for your audiences. Creative advertising that makes people stop and look, rather than just ignore and walk past.
Trade Shows, Events, Road Shows, Workshops
Be it a low-key gig with just 50 people or a whole concert-level show, we're ready to put forth our best foot. When it comes to the best Trade Shows, Events, Road Shows, and Workshops- MGMS steps out of its comfort as an agency and transforms into a whole event management company. We take care of the smallest details, to help you have that epic product launch, Seminar, Meet n Greet and much more. We help you organize events with such finesse, which cause your brand to be in the headlines, for days to come.
Transit Advertising
Brands on the move? We've got you covered. Be it crowded Metros, packed buses, or simply a swiftly passing Auto/ taxi, your brand will have its presence where it will be seen by millions of passers-by day in and day out. If you're looking for a dedicated Transit advertising agency that can help you with Taxi advertising, Metro advertising, bus advertising, auto advertising or moving billboards, you've come to the right place. MGMS has tied up with leading government and private transport aggregators to present you cost-effective modes of transit advertising, that help your brand reach a mass audience.
Associations and Cross Promotions
Finding the right kind of Associations and Cross Promotions agency can be really difficult for small businesses. At MGMS, we help you associate and work with leading names in your industry. We arrange cross-promotions with companies that sell products that complement yours. You can also benefit from collaborating with the big players and gain more credibility in your space. A quick ROI is guaranteed for small businesses looking to maximize their foothold and also increasing awareness about their products.
Canvassing
A highly effective mode of advertising, that guarantees you sales, and changes consumer perception about your brand is Canvassing. With Canvassing, we generate appointments for your sales team, so they can aggressively and personally promote your brand to your clients. Each appointment is customized specifically to the type of customer being approached. MGMS ends your search for canvassing companies as it employs highly skilled salesmen and ties up with outsourced teams to pitch your brand to a relevant audience.
ArtWorks
Graffitis, digital developments, wall paintings, caricatures, illustrations, photography and more. If you require a creative artwork agency to help boost the visual appeal of your ads, you've come to the right place. At MGMS, we employ the best creative minds as graphic designers, 2D and 3D animators, VFX artists, digital doodlers and more. Be it artwork for your store location, an interesting poster/flyer for promotion or modern graphics for your digital space, we help you get the best through our design & development expertise.
Online Advertising Services
Social Media Advertising
We devise a social media strategy that is beyond mere likes, followers, comments and shares. As a responsible social media advertising agency, we help you craft campaigns focused on more long term growth. By continually boosting your brand's presence on its social media channels, both by organic posts and paid social media ads, we help you grow your list of highly engaged followers. These followers are more likely to buy your product and be its promoters in the long run. We create high-quality content that is relevant to your audiences, such that it helps them connect with your brand's message and values.
Email Ads
E-mail Marketing is more fun, with our highly creative Email content, which is eye-catching and educational. Be it product awareness, discount mailers, or simply a holiday message, we make it appealing and interesting. With our email advertising services, we ensure E-mails that have a high open-rate and click-through rate, low bounces and low probability of landing in spam. We grow your mailing lists by incorporating your latest and potential customers and sending customized campaigns to various sub-lists. We devise a long term Email calendar to establish constant communication with your clients and strategically send out campaigns at the right time and occasion to ensure maximum ROI.
Pay-per-Click Ads
A PPC campaign can spell the difference between increased sales and a doomed brand. When done right, PPC campaigns can grow your following, target the right set of customers, and ultimately rake in huge sales for your products. By constantly optimizing your ad for the right keywords, we monitor your ad performance in real-time, ensuring you maximum ROI on every penny you spend. MGMS is one of the few PPC advertising companies that employ highly skilled PPC analysts and strategists. We work to build ads that are not just clickable, but land in more leads and rich conversions.
Video Ads
We help you go VIRAL. With videos being the most engaging medium on social media and online platforms, we understand the importance of videos in your Content Marketing strategy. We produce, direct and render, creative video ads that will help you communicate your brand message, while also helping you to rank better on search engines. Be it product explainers, informative How-tos, or simply a promotional video for your brand, MGMS is your go-to Video advertising agency for editing High-Quality videos, so you close in more leads and sales.
Search and Display campaigns
Do you want your brand/product to stand out on the SERPs? Do you want your digital ads to feature and raise brand awareness on 2 million frequently visited websites? Do you want clicks that mean conversions? If you answered yes, then Search and display campaigns are the right advertising medium for you. MGMS expands your reach and targets your most interested buyers with highly converting search and display advertising.
E-commerce/ M-commerce Retargeting
Make your way into the customer's shopping cart and follow through to Checkout with e-commerce and m-commerce retargeting services from MGMS. Drive more sales and connect with your customers on sites they frequently visit. Retargeting helps you with product remembrance. Customers are 5X more likely to buy an abandoned product when targeted with its ad after they have left your site. Improve sales, increase upsells, rake in more revenue and reach out your potential audience with Retargeting ads.
App ads and Promotions
With the influx of various mobile apps, a great way to reach your target audiences can be on their handheld smartphones. If you are looking for the right app promotion companies for your brand /product, stop right here. We at MGMS tie-up with developers and distributors of various highly downloaded and popular apps to raise the awareness of your brand through mobile app advertising. A unique, new way to reach out to your target audience in the palm of their hands.
Affiliate Ad
Advertise your brand on widely visited blogs and websites. With click-worthy affiliate links to land your more traffics, leads and ultimately conversions, you can expect a high ROI, while steadily growing your brand awareness along the way. We do our research and place your ads on blogs whose central themes revolve around your product/brand. MGMS offers its Affiliate advertising services to help you get more sales through your website.
Online Canvassing
With more and more millennials and Gen Z relying on online sources of information, it is imperative that we reach out to them on these platforms. A new and effective way to influence young users is with Online Canvassing. Appeal to your target audience on various social media platforms and other websites. With online canvassing services from MGMS, your brand can campaign to its target audience without the hassle of door-to-door appointments.