Influencer marketing is more than a marketing trend, and strategic campaigns can generate brand awareness, reach new audiences, and drive quality leads. Whether you're looking to highlight a new product or encourage potential customers to convert, MGMS can help you use influencer Marketing to achieve your goals across the funnel.
With our premium influencer network, we develop creative influencer marketing strategies that amplify your brand story at scale and help you drive traffic, sales and profits. From client-aligned strategies to successful execution, our influencer marketing nurtures authentic relationships with influencers and create loyal brand evangelists for your brand.
What are Influencers?
Influencers are the key individuals or teams who share your brand's messaging through their engaged following. It directly benefits your brand. Based on their reputation and relationship with the audience, influencers can impact their action, opinion and behavior. For brands, influencers are more than a medium to create brand awareness. Their impact is far-fetched. They drive real action.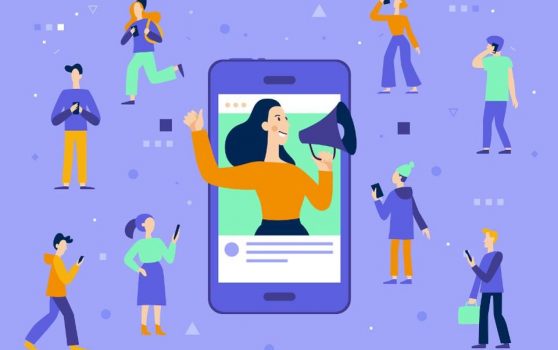 How Influencers benefit brand?
Whatever the niche target markets you cater to, there may be an Influencer who already has a massive fan following of the people interested in your products and services. Influencers can benefit your brand in many ways:
They tender an opinion that customers trust
They offer your brand extensive reach and an actively engaged audience
They produce content their audience likes
They content faster, cheaper and better
They generating leads
They supporting customer retention
They increase the reach of a campaign
Influencer Marketing Process We Follow:
Our data driven and creative influencer marketing strategies are designed around a brand's unique business goals. With our innovative content and influential campaigns, we help brands to tell their story to their target audience through the world's leading media influencers and micro publishers.
Here is how our influencer campaigns go:
1. Comprehensive Brand Analysis
Before launching a campaign, our brand analysts go through a complete brand analysis to get the thorough understanding of your product, objective/goal and target audience.
2. Finding Key Influencers
After identifying your target audience, we find the key influencers for your brand who can reach your specified audience. These influencers actively work to advocate your brand/product and create captivating stories around the same.
3. Campaign Creation
Once our team shortlists influencers for your campaign, our campaign designing team starts to design a creative campaign that's tailored around your brand and product. Selected influencers then join the campaigns and create their own content around it. They share this content to their fans and followers to create buzz and infuse brand trust.
4. Campaign Reporting
Our real time campaign reporting measures every campaign from scratch to finish. At the end of every campaign, our team generates a zero-error report on all the engagement metrics recorded during the campaign. These detailed reports give us insight into our performance and help us plan the next campaign accordingly.